2. Best Brand Print Collateral
The Tweener™
At the end of 2016 we debuted our new packaging at United Dairy, the 96oz Tweener™. We believe that households today are looking for more choices in milk sizes, and are now carrying more than one type of milk product in their fridge. As a result, United Dairy has come up with the perfect size, the 96oz Tweener™. The 96oz Tweener™ is a little more than a half gallon and less than a gallon.
The advertising for this new products included; Flyer inserts, channel strips, banners, bottle neck ads, shelf danglers, clings, truck advertising, social media, commercials, etc. Here are some examples.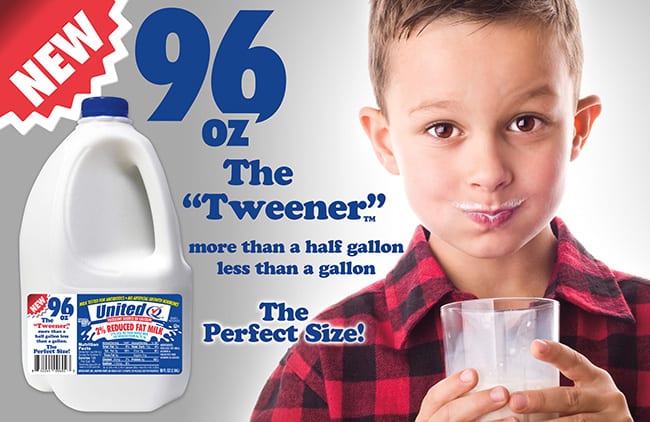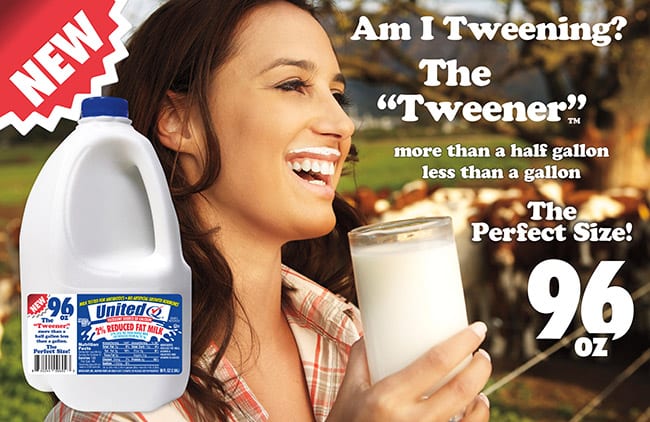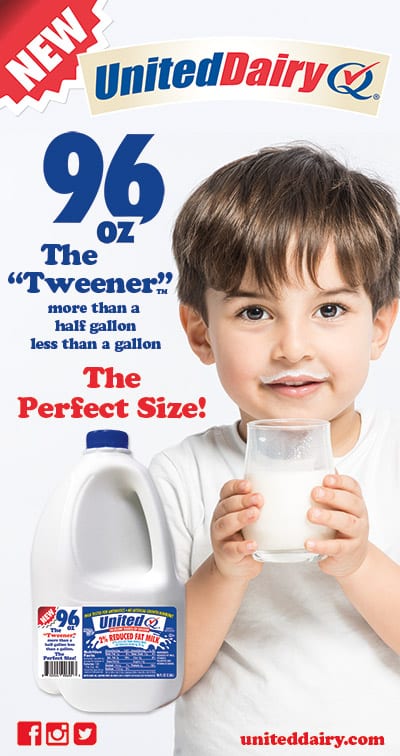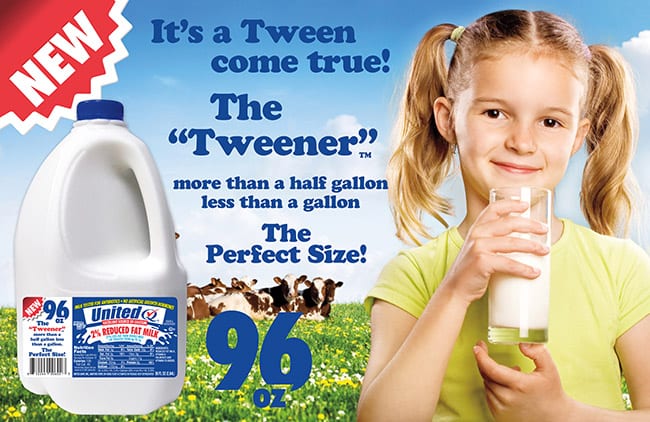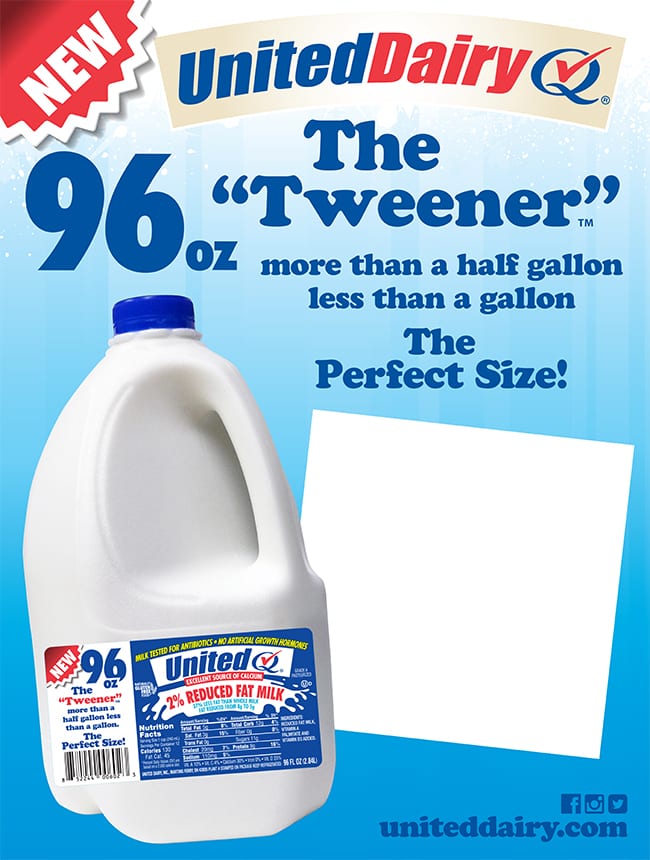 3. Best Use of Social Media
Social Media Campaign
On October 19, 2016 we started a Social media campaign on Facebook, Twitter, and Instagram to get more traffic to our social media.
As a result we Facebook Likes tripled and had 448 shares, our Twitter and Instagram pages grew and had over 3,000 views.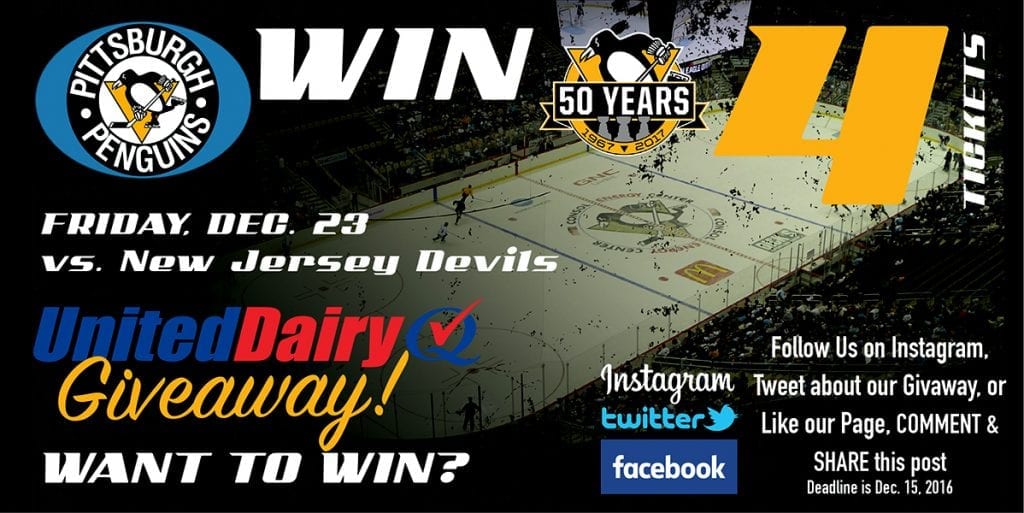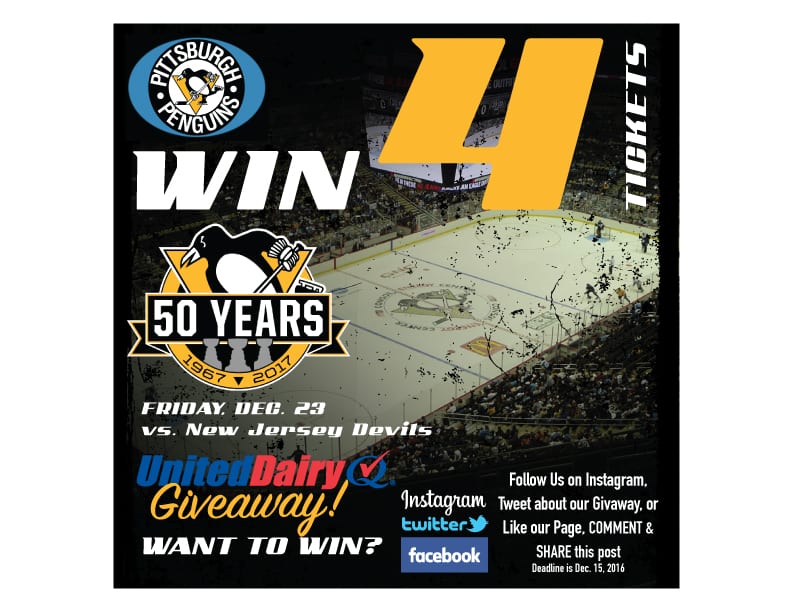 5. Best New Package Design
United Dairy Milk Pints
In the beginning of 2017 United Dairy developed a New design for their 16oz milk products. This revised packaging features realistic imagery and highlighted Protein per package. Our new clean design was well received by the consumer with a 18% rise in sales.