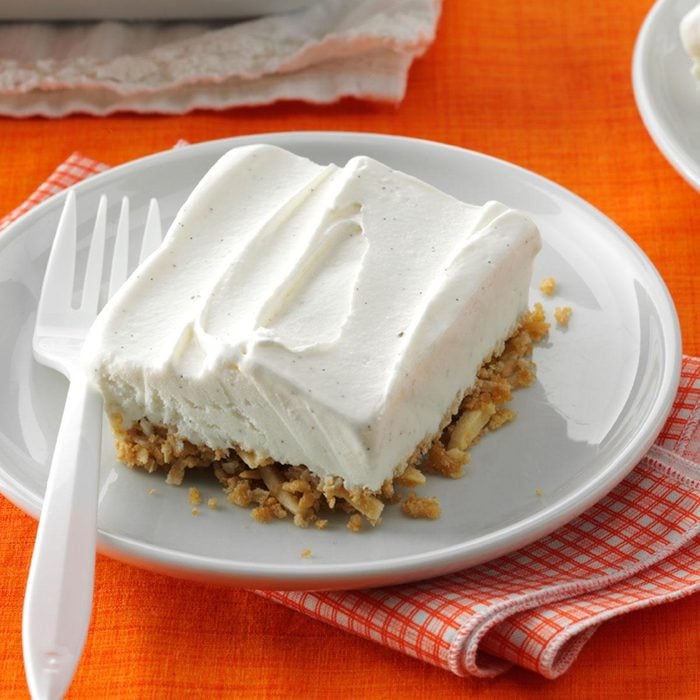 Crunchy Ice Cream
Delight
Prep Time
20 min + Freezing
Serves
15
Ingredients
2 tablespoons butter
½ cup slivered almonds
1 cup Rice Chex
½ cup sweetened shredded coconut
½ cup brown sugar
⅛ teaspoon salt
1 carton United Dairy Golden vanilla bean ice cream, softened if necessary
How to
Preheat oven to 375°. In a large skillet, melt butter over medium heat. Add almonds; cook and stir 2-3 minutes or until toasted. Stir in Rice Chex, coconut, brown sugar and salt. Press onto bottom of an ungreased 13×9-in. baking dish. Bake 5-6 minutes or until edges are golden brown. Cool 10 minutes; place in freezer 30 minutes.
Gently spread ice cream over crust. Cover and freeze overnight. Cut into bars.
Recipe and image provided by Taste of Home website.