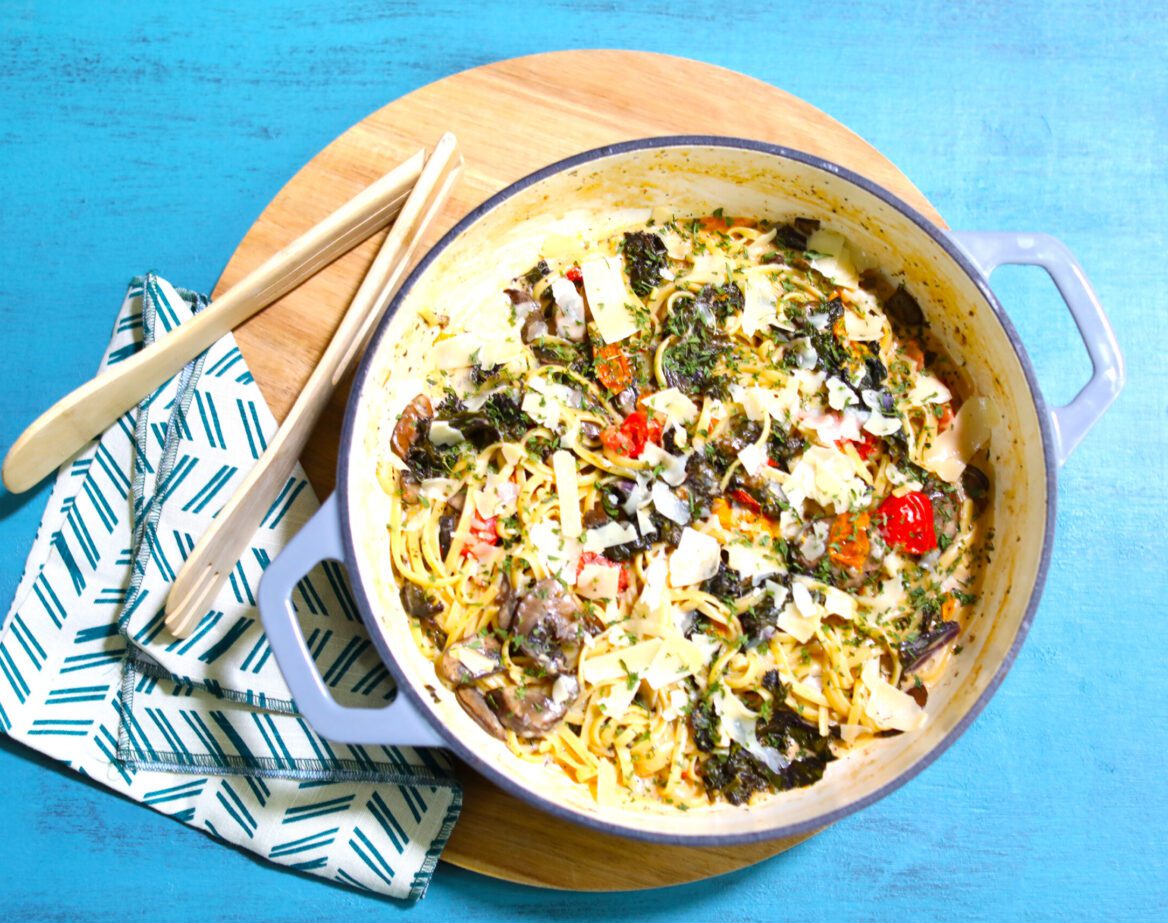 One-Pot Creamy
Veggie Pasta
Prep Time
10 min
Serves
4
Ingredients
2 1⁄2 cups water or vegetable stock
1 cup United Dairy heavy whipping cream
1 cup United Dairy milk
1 tablespoon minced garlic
1 tablespoon sea salt
1 tablespoon Italian seasoning blend
1⁄2 teaspoon pepper
2 tablespoons butter
12 ounces linguine pasta, or another thin noodle
1 dry pint cherry tomatoes, halved
1 bunch red kale leaves, torn
1 (8-ounce) package sliced baby bella mushrooms
1 cup shredded parmesan cheese, divide
How to
In large shallow straight-sided pan, such as cast iron 3.5 or 4-quart braiser, place water, cream, milk and seasoning. Stir until well combined.
Add butter, pasta and veggies, ensuring pasta is completely covered by liquid.
Bring to a boil and cook until the pasta is al dente and liquid has nearly evaporated, about 10 minutes.
Remove from heat and stir in half the parmesan cheese. Divide pasta into serving bowls and top with remaining cheese. Serve immediately.
Recipe and image provided by The Dairy Alliance website.